The Word Made Flesh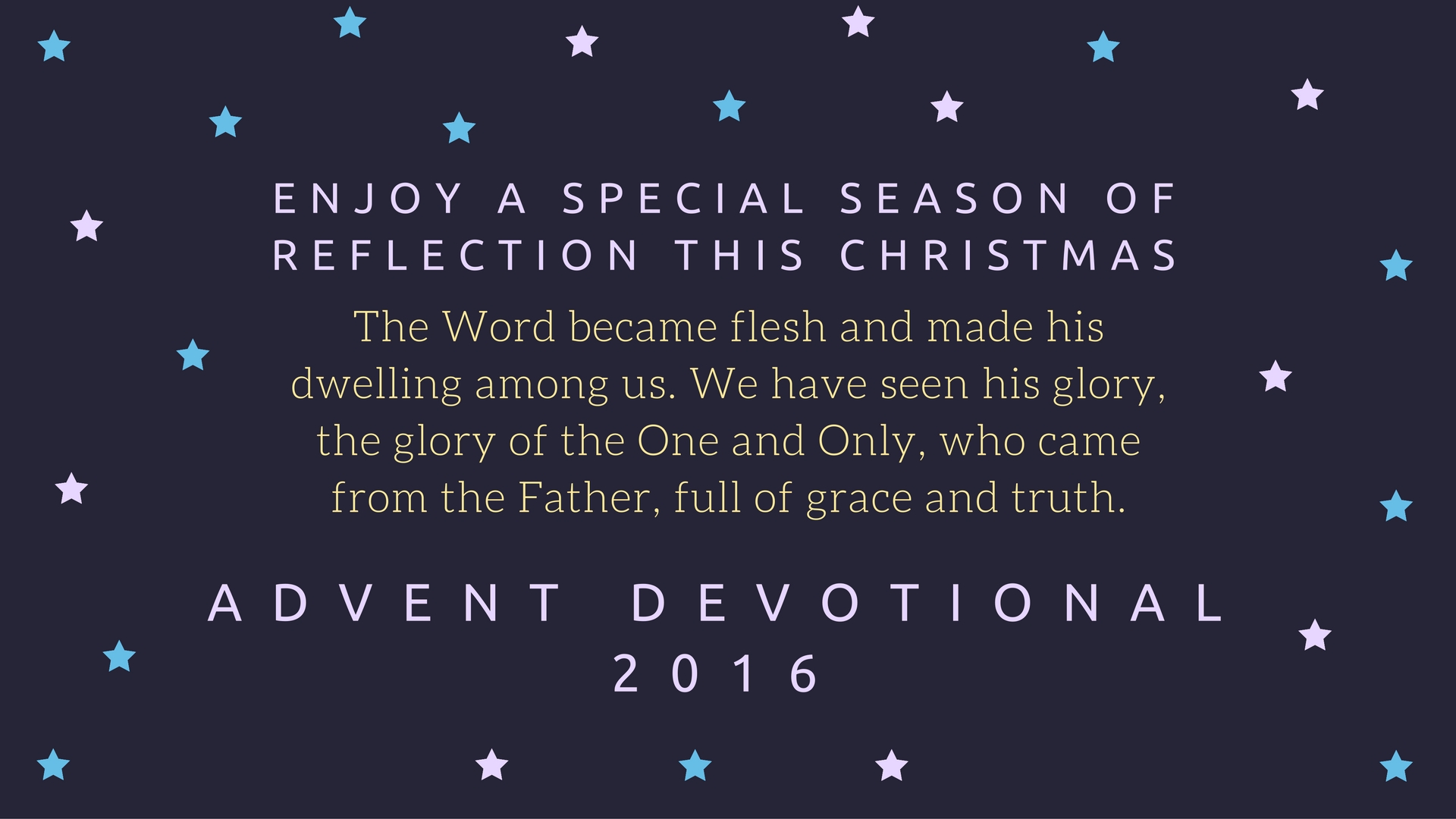 What is Advent? It comes from the Latin Word meaning "coming" or "arrival." Advent is the celebration of Jesus' first coming and the hope of His second coming. It's a celebratory season where we reflect, remember and rejoice in the promises and faithfulness of God. It's a great time of the year to slow down and have a time of introspection.
But how do we do this in the midst of busyness, purchases, cooking and preparing for company?
Take some time each day to sit down, read through these scriptures, interact with them and see how your heart is stilled. Our Prince of Peace will grant you inner peace as you remember the promises God made long ago and has fulfilled through his Son.
We invite you to join us as we journey through the bible and discover the "word made flesh" inside the scriptures.
Feel free to do it on your own. With your family. With your friends. So long as you:
R E F L E C T
R E M E M B E R
R E J O I C E
We pray that these things mark your 2016 Advent Season.
or
Preschool Advent 2016 (to be used with the Jesus Storybook Bible)
Feel free to download and print or pick one up at at a New Life Sunday service in the Connect Room.