Opportunity Taken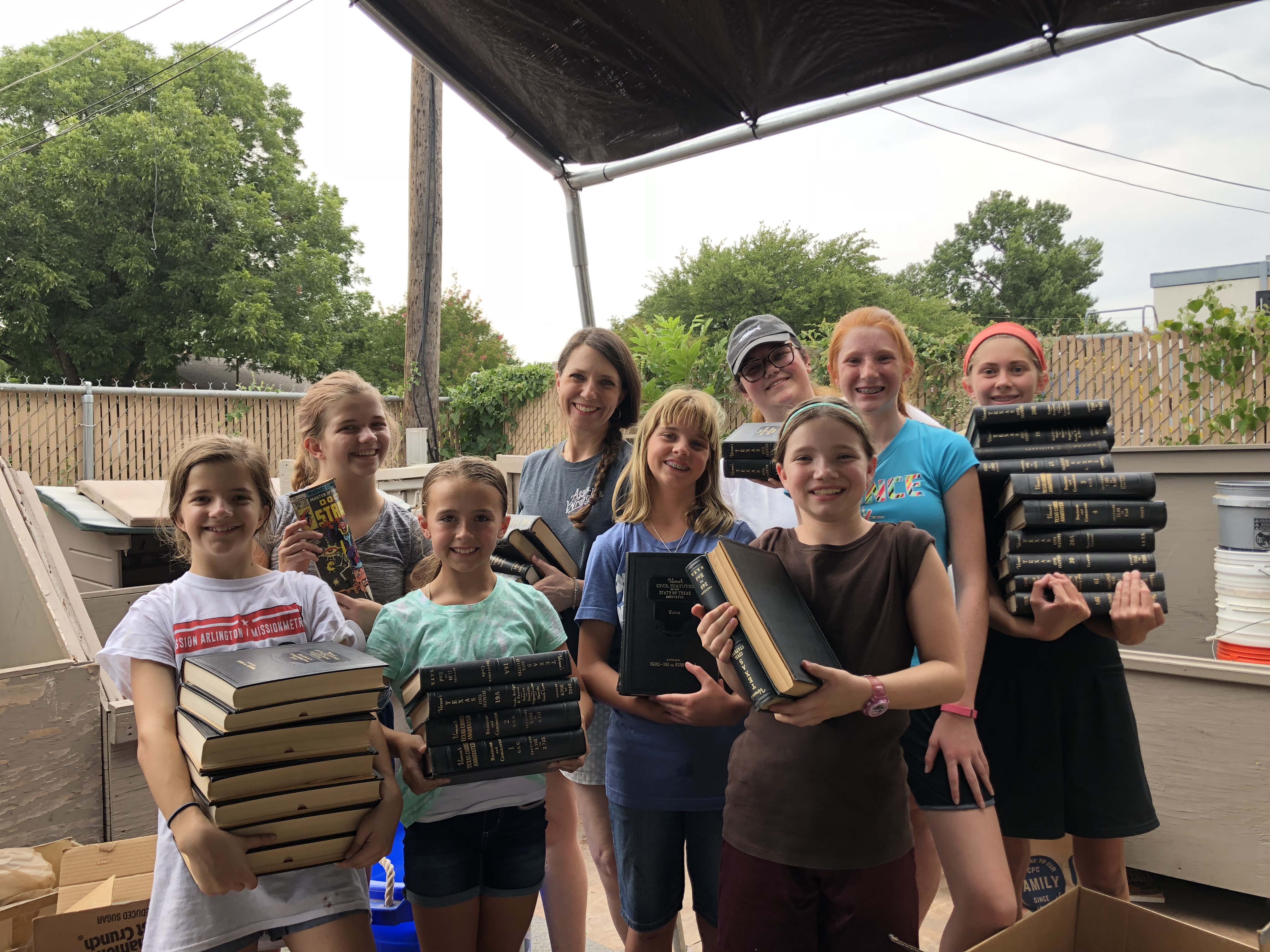 "Anytime there's a good opportunity to evangelize to people, and especially to help them out, it should be taken." These wise words were spoken from high school freshman and active New Life Youth member, Jacob Hilland. Using a portion of summer break to serve and minister may not attract a typical youth, but Jacob, along with many others in the youth group, understand that their actions matter, to the people they are serving, and ultimately to God.
Youth leader Trent Cannon, as well as his wonderful volunteers, took 17 youth to serve at Mission Arlington near the end of their summer break. Mission Arlington's vision is to be a "faith-based organization which utilizes hundreds of volunteers and a multitude of services to assist people with their physical, intellectual, emotional, and spiritual needs."
Between moving furniture and appliances and deep cleaning various spaces, the youth group took advantage of moments to shine Christ's light to people they were helping. Jacob shares his perspective:
"The trip encouraged us to set a good example. One lady we went to was not a Christian, and she was very surprised at how nice we all were and that we were Christians at such a young age. That was really cool because it made me think about the verse that talks about the younger setting an example and leading even though they are younger."
The trip also served to open the youth's eyes and refresh their
perspective. In one apartment building where they helped, there were many Hurricane Harvey evacuees. Jacob reflects, "It was eye-opening. We got over Hurricane Harvey in a week. It didn't hit our house, but there were houses in our neighborhood who got over it in six months. There are still people whose lives are destroyed by that. They don't have a house, still after over a year. So, that was eye-opening."
As a parent of two youth-age kids, I applaud every opportunity the youth group gives to serve others. A simple change of perspective and putting others' needs above their own can propel kids to maturity in matters of gratitude and faith. Beyond that, the youth had fun in the midst of hard work, friendships grew, and serving together united their hearts in a unique and lasting way.
Sam Kinnard, high school freshman who has been on this trip twice, summarizes the experience best, saying, "There was a lot of beneficial work we could do, helping people, evangelizing some, but also, it's really a fun trip."