Meet the Dutys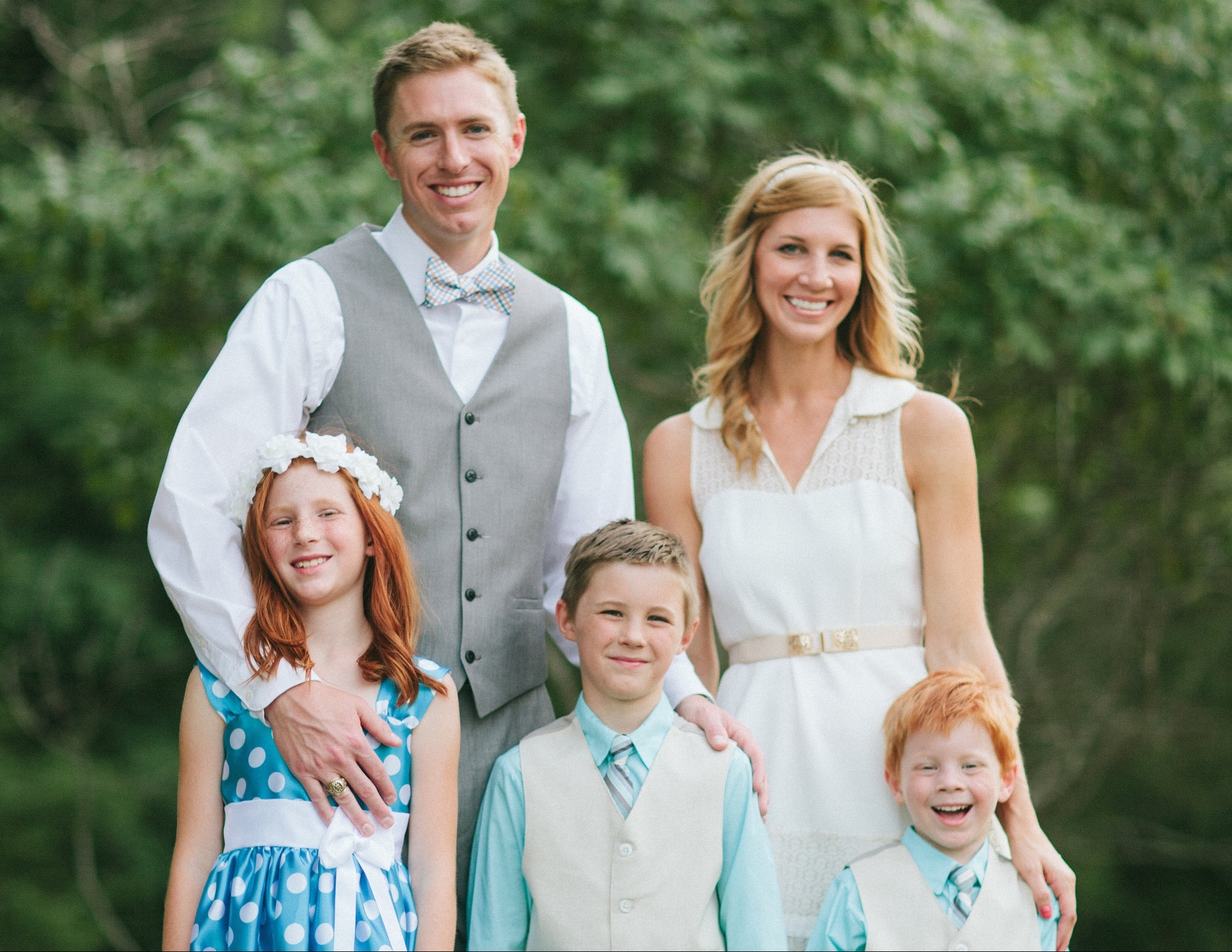 Here at New Life, we have been blessed with incred­i­ble, faith­ful lead­er­ship. Two of those lead­ers who serve our church so well are Allen Duty, our preach­ing pas­tor, and his wife Kendra. This is an insight into their story.
"Kendra felt con­fi­dent God was call­ing us to plant New Life before I was," Allen explained, "some­time in late spring 2008. Through prayer, read­ing the Word, and con­sid­er­ing the ways God was mov­ing in our lives, she really believed this is what God wanted us to do. It took me sev­eral more months for a vari­ety of rea­sons, but I came to believe God was call­ing us in early Octo­ber 2008. We held our first pub­lic wor­ship ser­vice on March 28, 2009, and the rest is his­tory. Seems like Kendra was right all along…as usual."
"After God and our fam­ily, New Life is the most impor­tant thing in our lives. We love the church, and we believe God has called us to serve New Life for the rest of our lives. Of course, God can move us if he desires, and I hope we would fol­low him wher­ever he leads. But we have no inten­tion of ever leav­ing New Life, believ­ing God has called us here to make dis­ci­ples and send out mis­sion­ar­ies and church planters from this very strate­gic city."
When asked what our church means to him and his fam­ily, Allen answered, "New Life is almost always on our hearts and minds. Even when we're away, we find our­selves talk­ing about the peo­ple and the work going on in the church. I'm very grate­ful to have a wife that truly shares God's call­ing with me, and for a church body that eagerly returns the love we feel for them."
We are cur­rently going through 1 Thes­sa­lo­ni­ans on Sun­days, and I can­not help but see that this fam­ily prac­tices what they preach every­day in their ser­vice and love to us.
"But we were gen­tle among you, like a nurs­ing mother tak­ing care of her own chil­dren. So, being affec­tion­ately desirous of you, we were ready to share with you not only the gospel of God but also our own selves, because you had become very dear to us. 1 Thes­sa­lo­ni­ans 2:7–8

"For you know how, like a father with his chil­dren, we exhorted each one of you and encour­aged you and charged you to walk in a man­ner wor­thy of God, who calls you into his own king­dom and glory." 1 Thes­sa­lo­ni­ans 2:11–12
What a bless­ing from God that our lead­ers love us with the gospel and also with their own lives. This is not just a job for them. They joy­fully give their time, encour­age­ment, insight, food, and many other things (when it would be much more con­ve­nient not to), because they love us deeply and care that we walk in a man­ner wor­thy of God.
When asked how we could serve them best, they said, "Our fam­ily loves New Life and we con­sider it a priv­i­lege to serve the church body. Still, pas­toral min­istry can be lonely work not only for a pas­tor, but for his wife and chil­dren as well. The best way for New Life to serve our fam­ily would be to sim­ply rec­og­nize that we have the same need for encour­age­ment and fel­low­ship as every other mem­ber. A kind word or an invi­ta­tion to hang out goes a long way."
Lead­ers lead for a rea­son: so that peo­ple would fol­low them. Our lead­ers, by God's grace, are aim­ing at the very heart of God, and they seek His glory above every­thing else. What a tes­ti­mony to God's love and pro­vi­sion that we can fol­low them there.