Jesus' Enduring Pursuit of the Kumars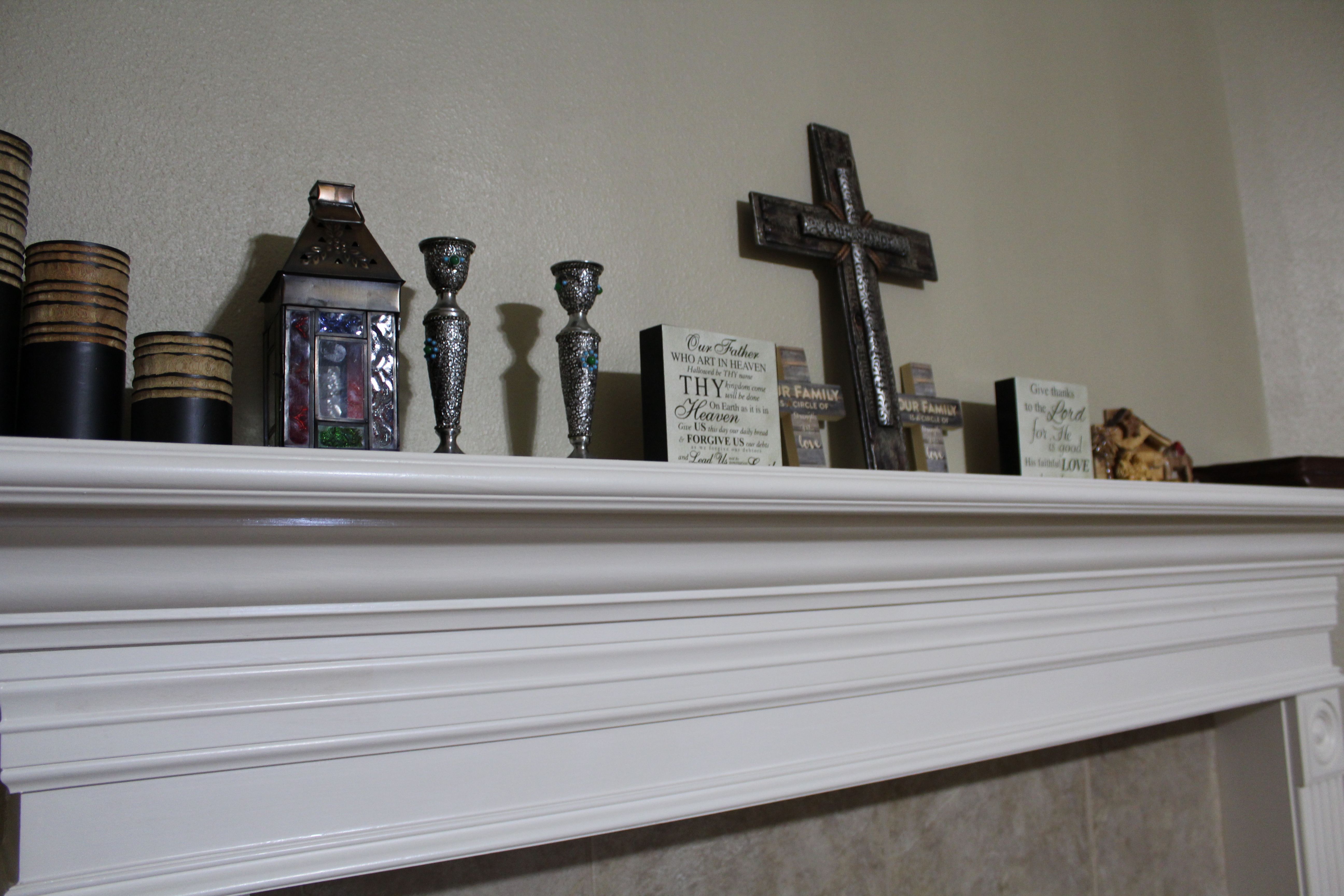 As you enter the home of Vijay and Ria Kumar you quickly notice a beautiful fireplace mantle with Bible scripture decorations surrounding a wooden cross. If you had entered the same home two years ago, the scene would have been dramatically different. Two years ago, the mantle was covered in various Hindu idols that the Kumar family made offerings to and worshipped daily. The idols were placed on the mantle in 2005 when the Kumars moved to Bryan from Los Angeles for a job opportunity for Vijay.
Soon after moving into their new home, Vijay and Ria were walking with their daughters, Amy and Denise, 2 and 6 years old, through their neighborhood. Ria recalls passing a church that Sunday evening in October and telling her husband that she had a feeling they needed to enter it. At first, Vijay discouraged Ria from entering and suggested they go another day, pointing out that they were not wearing the appropriate church attire. Ria recalls,
"It was if some person was telling me I must enter there tonight," so the family of four went inside and sat in the back row of the church.
Next to the Kumar family was a family that had recently moved to Bryan from Arkansas. As the families connected over being new to the area, Ria and Vijay told the family that they were not Christians, but were Hindu. Ria shares that she and the wife of that family became good friends quickly and the family would invite the Kumars into their home to celebrate Thanksgiving and Christmas. This friend gave Ria a Bible but instead of keeping it for herself, she donated it to a library. This happened multiple times. "I tried to read it for myself once, but I could not understand it. So every time someone would give me a Bible I would just donate it to charity or give it to another Christian friend."
More than ten years passed before Ria and Vijay stepped back into a church. In January of 2016 Ria asked her husband if they could visit a church again. Even though Vijay told his wife that Christianity was not their religion but was the religion of Americans, he took his family back to a church. Ria reflects on that period of time,
"I now understand how the Lord's love is not like our love. I forgot about him during those ten years, but he kept knocking on my door."
Later that year Ria began suffering health ailments. She developed asthma, vertigo, hypertension, anemia, and one side of her body stopped working and she was unable to speak. After days of being in denial of her suffering, at the suggestion of a friend, Ria went to the hospital. After many tests, follow up appointments, and being on bed rest, Ria was diagnosed with spinal stenosis and bulging discs in her cervical and thoracic spine. She said that the experience left her questioning if there was any god. Ria remembers, "There was one day I was crying and asking 'Why did you give me kids? Who is going to take care of my children if I cannot take care of myself?'"
Ria says she was confused about which god she was supposed to pray to and remembers praying, "You created me, so I am talking to You." Though Ria says she does not think she got a response from God, she saw a glimpse of white. Out of fear Ria began calling some of her friends and asking, "Do you know who this person is? He is totally white from top to bottom. He is wearing white. Everything white." This friend sent Ria a picture of a prophet; however, it did not match what Ria had seen, so Ria went to sleep that night without feeling she had a clear answer.
"That night I had a dream. In the dream I saw a calm sea. At first I thought it was a mirror and wondered why a boat was on top of the mirror, but I realized it was water. There was a big boat with a lot of people in it. Inside the boat was a man with an oar in his hand, and as I looked at him I was filled with peace and calmness. The boat was totally full with only three seats left, and the man gave me his hand and asked, 'Do you want to hop in?'" Ria says the casual language of the man made her think he was joking. It seemed as if he were speaking to a friend, which convinced Ria the man knew her well. She gave the man her hand, and the dream was over.
In the days following her dream, Vijay recalls noticing how Ria seemed much more happy and upbeat than she had since her hospital visit. After sharing her dream with her husband, Ria also had chances to share her dream with other friends and even her son's babysitter.
"She told me I needed to call out to Jesus and pray to him, but I told her I did not know how to do that. It was as if everyone in my life was pointing me to Jesus."
One of the friends that was pointing Ria to Jesus often challenged her with the question, "Why don't you pray for it?" Whether it was which church to attend, which translation of the Bible she would best understand, or protection over her daughter who was off at college, Ria began making all of her requests known to God.
As Ria began reading the Bible on her own, she quickly realized that because of her spinal stenosis she was not able to properly sit for lengths of time, so she asked Vijay to read to her. Ria shared that while Vijay was reading to her, she would often pray for his salvation, "Bring him first Lord. Then bring my whole family." Vijay remembers that after he would read the Bible to Ria, she would have more energy and be able to do her daily activities, but if he did not read the Bible, he noticed that Ria was feeling sad. This sparked curiosity in Vijay to the point of him purchasing a Bible of his own to read.
As Vijay began reading the Bible for himself, Ria also noticed a change in him. Vijay was the first member of the Kumar family to profess faith in Jesus and be baptized. Ria did the same a few months later, and then their daughters Amy and Denise were baptized in Austin, where Amy attends college.
One of the biggest dilemmas that Ria and Vijay faced in their new faith was what to do with the idols that were on the mantle and in a room of their home. Ria felt an emotional attachment to the Hindu idols because they had been given as gifts from she and Vijay's family and friends in India, but she knew she the statues would be of no use to her since she and her husband no longer believed in them.
Two separate friends, who had also turned from Hinduism to Christianity, suggested she just throw away the idols, but Ria was not sure if this was the correct thing to do, so she placed all of the idols into seven cardboard boxes to store until she was certain.
"I would pray, 'Lord, please tell me what to do. I want to serve you only, but I am attached to these things. You have to untie me from them. Only you can do it. I am not able.'"
As Ria continued waiting for a clear answer from the Lord, the priest of the Hindu temple called to ask how she was doing since her family had not come to the temple in several months. Ria told him of her new faith in Jesus and that she was no longer worshiping Hindu gods. Ria also offered to donate the seven boxes of statues and Hindu scriptures to the temple, but the priest informed her that he did not have any space for them and would just throw them in the trash himself. Ria took the priest's response to be a clear answer from God, and that same day she and Vijay chose to throw away the boxes that stored the idols.
Having realized the statues of wood and stone are completely powerless, the Kumar family's pivotal decision to dispose of the Hindu idols marks a step of obedience in following God. Though their life has not been without trials since beginning to follow Jesus, Vijay and Ria continue experiencing the power of God as they learn how to pray, to read the Bible, and even how to share their faith in Jesus with others. Ria describes the great transformation the Lord has brought to her life,