A Vital Ministry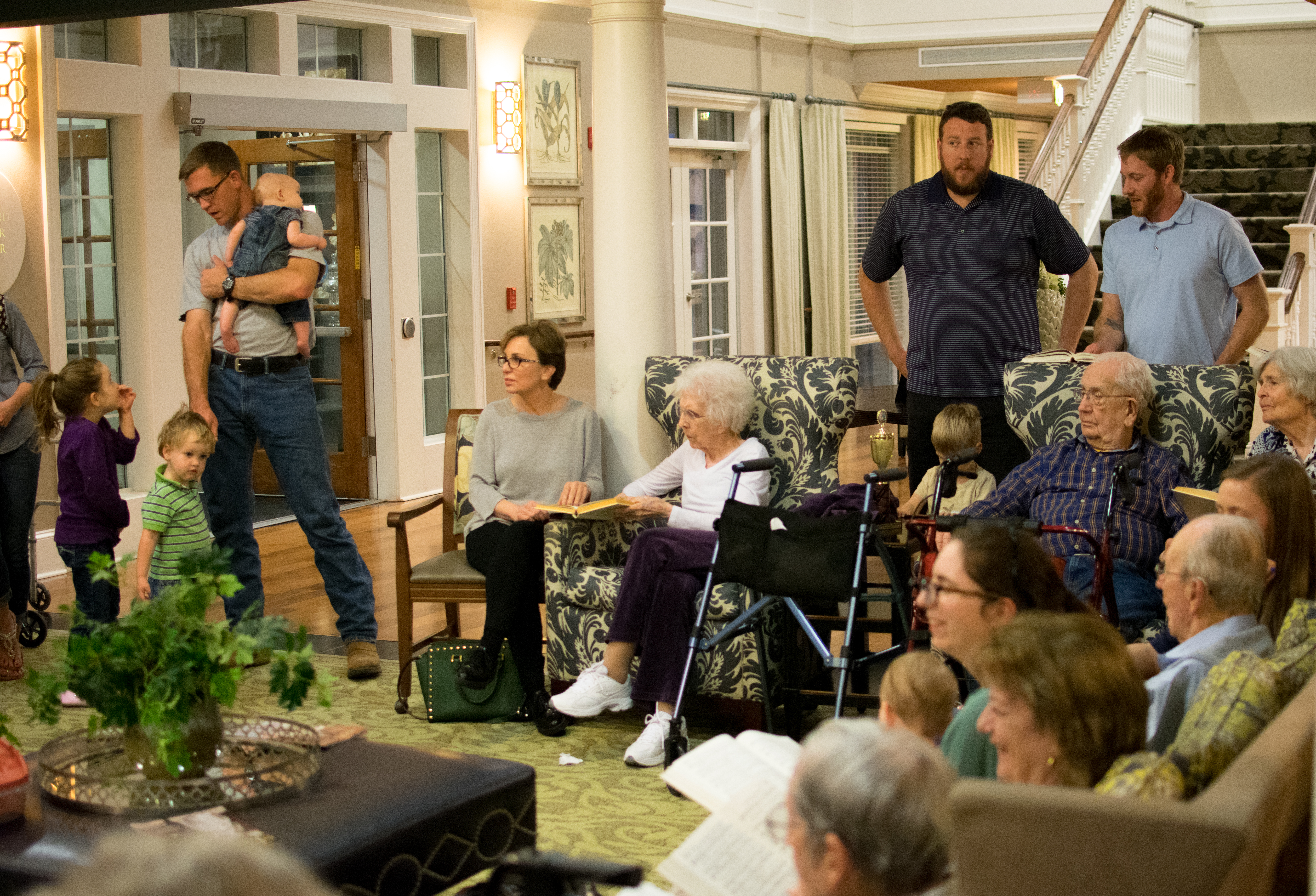 Once per month, the Whitley Life Group meets with the residents at the Crestview Nursing Home in Bryan for a time of fellowship, hymn singing, teaching and prayer. It is a joyous time for everyone involved -- both the residents of Crestview and the visitors from New Life.
The spark that God used to start this ministry began in a few of our weekly small groups that meet throughout the community. Cassandra White, who has many years of experience with nursing home ministries, saw that her heart and passion for the elderly was reciprocated in the Whitley and Pembelton life groups. Derick Whitley, New Life elder and life group leader, also grew up in a family that was very active in nursing home outreach, and now leads this vital ministry.
Three and a half years ago, Cassandra approached the activity director at Crestview with her plan for monthly meetings. The director heartily approved the idea. Some members from the Whitley and Pembelton life groups joined in and now, up to twenty New Life members participate in the ministry from month to month. Nine or ten residents also join the meetings and it is growing all the time. New Life families bring their young children along, which adds to the joy and energy of the gathering. The kids enjoy the evening of worship and are a delight to the residents.
Derick reminisced that when he was a boy, he and his brothers would visit the nursing home and perform together since they all played musical instruments. His great grandmother was confined to the nursing home and it was there that he learned the power of music to bring joy to the elderly.
The format has changed through the years, but now it includes greetings and conversation, followed by several hymns, then a Bible teaching, and a closing prayer. There is always an invitation for more in-depth discussion about the truths that were taught from the Bible.
This ministry is a great opportunity to reach those in the sunset of their lives through biblical truth, worship, and ongoing relationships. Consider joining in the the work the Lord is doing through New Life!
"Let the message of Christ dwell among you richly as you teach and admonish one another with all wisdom through psalms, hymns, and songs from the Spirit, singing to God with gratitude in your hearts." Colossians 3:16