The Preserve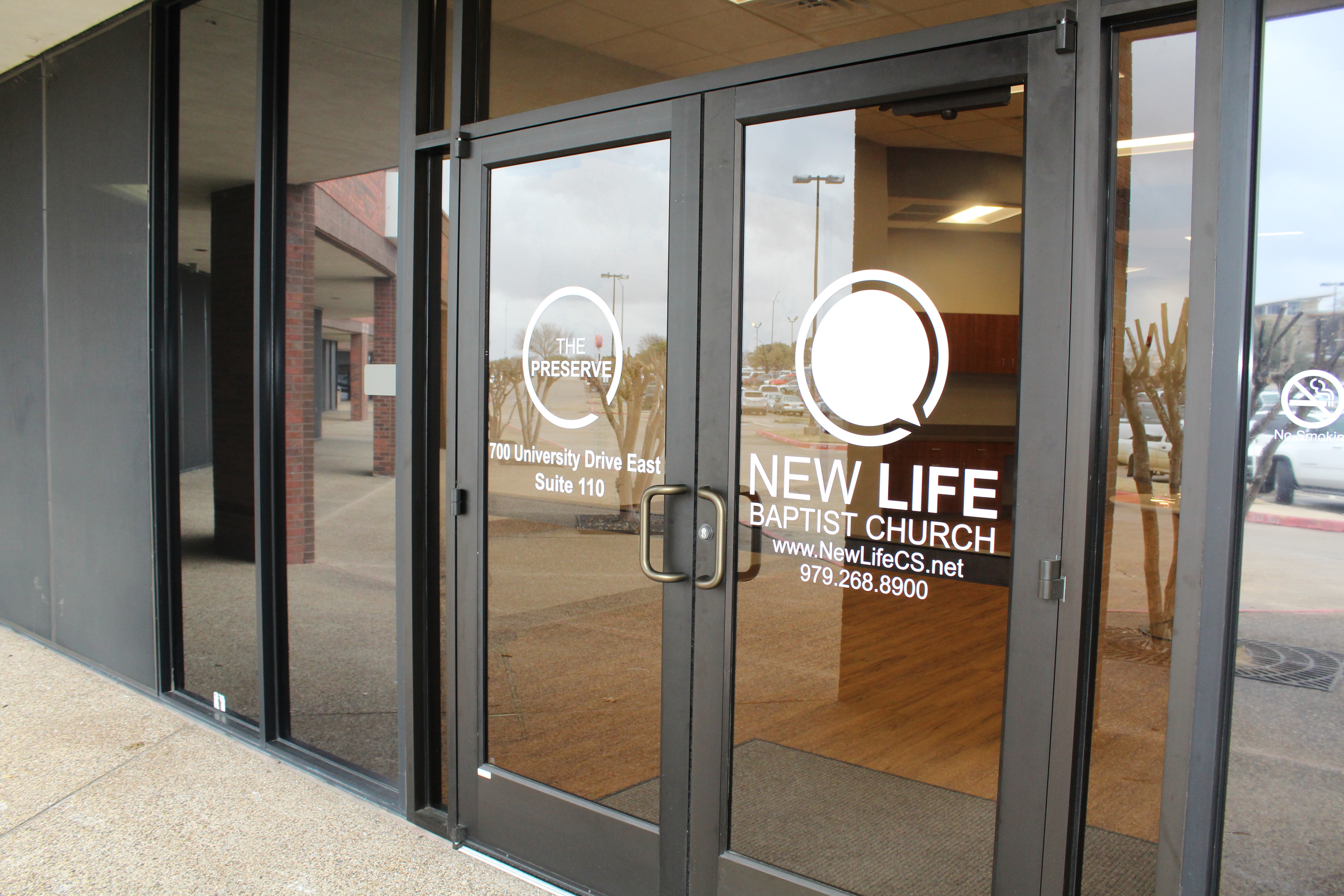 The excitement felt in the Preserve this morning was evident to all. But the enthusiasm that breathed life into the previously empty hallways was not just because the space is new or well decorated, it was a celebration of our faithful God who supplies our needs so abundantly.
In the annals of New Life History, you will see that NL has grown steadily since we first opened our doors in March of 2009. The original rented space we used was quickly outgrown and Pastor Allen Duty fills in the gaps of history for us here:
"We knew when we signed the lease on our current space in January 2013 that we would need additional space within 4-5 years. We chose our facility because of the location and because we believed we would have the opportunity to expand without relocating. The need for expansion was obvious by 2015, when at one point we had something like 15 ladies all expecting children at the same time. We had a huge baby boom that year, and the babies haven't stopped coming since."
"The primary purpose of the space is formal discipleship for preschoolers, children, youth, and adults. Classes will be held throughout the year helping us to learn to obey everything Jesus commanded, as he commissioned us in Matthew 28. In 2020, the plan is to move our offices to The Preserve as well. "
Through various setbacks and delays getting into the new building, God has grown our faith and called us to lean on Him more fully, knowing His timing and purposes would prevail. Though there were several delays, Pastor Allen says, "The biggest setback we experienced was in our timeline. We really wanted to be in the new facility by May 2017, but God had other plans. Because the lease was challenging to hammer out (four parties were involved), it took about 9 months longer than we would have liked. In the long-run, that's a pretty small setback."
God has provided The Preserve through the generosity of our members, as well as many friends of New Life from all over the world. Every contribution, whether big or small, as well as every single prayer, has worked together to make this possible.
"We are so excited for this new season of ministry. We believe The Preserve is going to allow many more people - especially college students and families with young children - in the discipleship programming we provide. We are looking forward to growing deeper together as our ministry continues to widen," concludes Pastor Allen.
Thanks be to God for this gift that will promote the preservation of the gospel today and for many years to come!
Would you like to learn more? We would love to give you some more information about our different ministries and how we hope to faithfully and effectively minister to families and individuals.